LBYC Adult Learn To Sail program 2021
We are continuing in 2021 our new Adult Learn To Sail class we started in 2019, and did not operate last year due to Covid. The class will consist of 7 sessions in June and July.
Dates: Saturday mornings June19th through August 7th (no class on July 3rd due to 4th of Juy Weekend)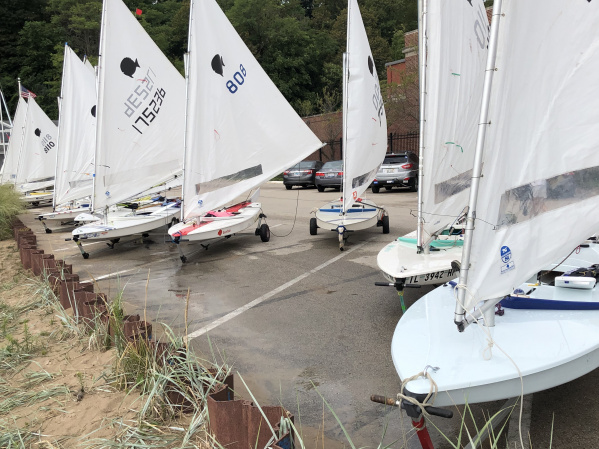 TIme: 8:30 AM - Noon
Age The class is open to students aged 18 and above.
Class Format This is an interactive program combining land-based and on the water instruction in Lake Michigan. Instruction will be on single-handed Sunfish sailboats. By
the end of the class students will feel confident, safely enjoying this
life-long sport.
Weather and Lake Conditions Conditions and temperatures can vary. Students can expect to get wet! Life Jackets are required.
Instructors The course will be run and taught by US Sailing Association certified instructors.
Online Registration https://2021-learn-to-sail-course.cheddarup.com
Fee $300 for non-members and $200 for LBYC members
More Info If you are interested in learning more about the program please send us an email at: learntosail@lakebluffyachtclub.org