LBYC Adult Learn To Sail program
We are continuing in 2020 our new Adult Learn To Sail class we started in 2019. The class will consist of 7 sessions in June and July.
Dates: Saturday mornings June 6th through July 25 (The Start Date is postponed due to Covid 19 Please check back later for updates)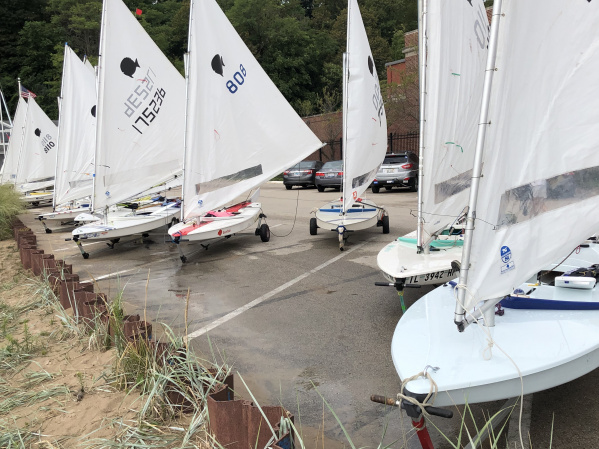 TIme: 8:30 AM - Noon
Age The class is open to students aged 18 and above.
Class format This is an interactive program combining land-based and on the water
instruction. Instruction will be on single-handed Sunfish sailboats. By
the end of the class students will feel confident, safely enjoying this
life-long sport..
Instructors The course will be run and taught by US Sailing Association certified instructors.
Registration Please check back here for more details
Fee $300 for non-members and $200 for LBYC members
More Info If you are interested in learning more about the program please send us an email at: learntosail@lakebluffyachtclub.org